Warning
: Undefined array key "page" in
/home/public/index.php
on line
106
Welcome to NewsFusion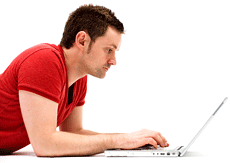 Here at NewsFusion we offer globally-accessible prepay usenet access with industry-leading retention, unparalleled speeds and competitive pricing. If you are the sort of usenet user that doesn't want to be tied down to a subscription based service, then NewsFusion is for you.
Our download 'blocks' never expire and we allow free unlimited upload bandwidth as standard. Once your download quota has been reached, you can instantly replenish your account through our user control panel.
...Free unlimited upload bandwidth...
Our two server farms are located in Phoenix, Arizona in the USA and in Amsterdam in the Netherlands (both owned by PureGig) which ensures you will achieve the best transfer speed possible for your geographical location. Our server farms are connected by fully redundant multi-gigabit connections - each server farm has over 20 gigabits of capacity - so it is not uncommon for some customers to receive transfers speeds in excess of 100 megabits. We also offer SSL encryption as standard in both locations.
...Over 20 gigabits of capacity...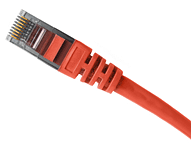 We currently offer over 900 days of binary retention and over 1000 days of text retention. NewsFusion respects user privacy so we do not keep download logs, however we do keep posting logs for the length that the articles are stored on our servers so that criminal investigations can be dealt with.
European law states that service providers do not have to pass customer details to third parties for breaches of civil law, so you can rest assured your details are safe with us. We utilise 512-bit encryption on our databases and support PGP email encryption for added peace of mind.
...We do not keep download logs...
Server uptime is near 100% and any planned outages will be stated in a email announcement, meaning that you will always be aware of what is happening to your NewsFusion usenet access. We also offer usenet access through several alternative ports on every one of our servers. If your ISP is throttling or blocking usenet traffic over port 119, it ensures that you will be able to access our services without being subject to any restrictions. Our SSL-encrypted connections can also be used for this purpose.
...Free newsgroup additions...
The servers are peered with every major and many minor usenet providers resulting in a combined completion rate of around 99.8%. We have thousands of newsgroups which ensures you'll be able to find the articles you are looking for; see the status page to see just how many groups we have. If we don't carry your favourite newsgroup you can request it from your control panel, for free, and we will add it to both server farms within three weeks.