Block Account Pricing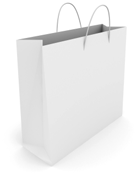 Prices in British Pounds and Euros are estimated and vary depending on the current exchange rates. Our estimates updated hourly and therefore may not precisely reflect the rates achieved upon payment.
If your local currency is not listed in the table below, use a
currency converter
to estimate a price.
Remember that these prices are for 'block' usenet accounts that only expire once you have reached your limit; these are
not
rolling monthly costs.
Size
$ (USD)
£ (GBP)
€ (EUR)
5 GB
$ 6
£ 4.02
5,51 €
10 GB
$ 11
£ 7.37
10,10 €
30 GB
$ 29
£ 19.44
26,62 €
60 GB
$ 45
£ 30.16
41,30 €
90 GB
$ 59
£ 39.54
54,15 €
∞ GB
Custom plan pricing available on request